DNA 11.8in. Front Super Spoke SS2 Disc Rotor – Polished. Fits Dyna 2006-2017, Softail 2015up, Sportster 2014up & Touring 2008up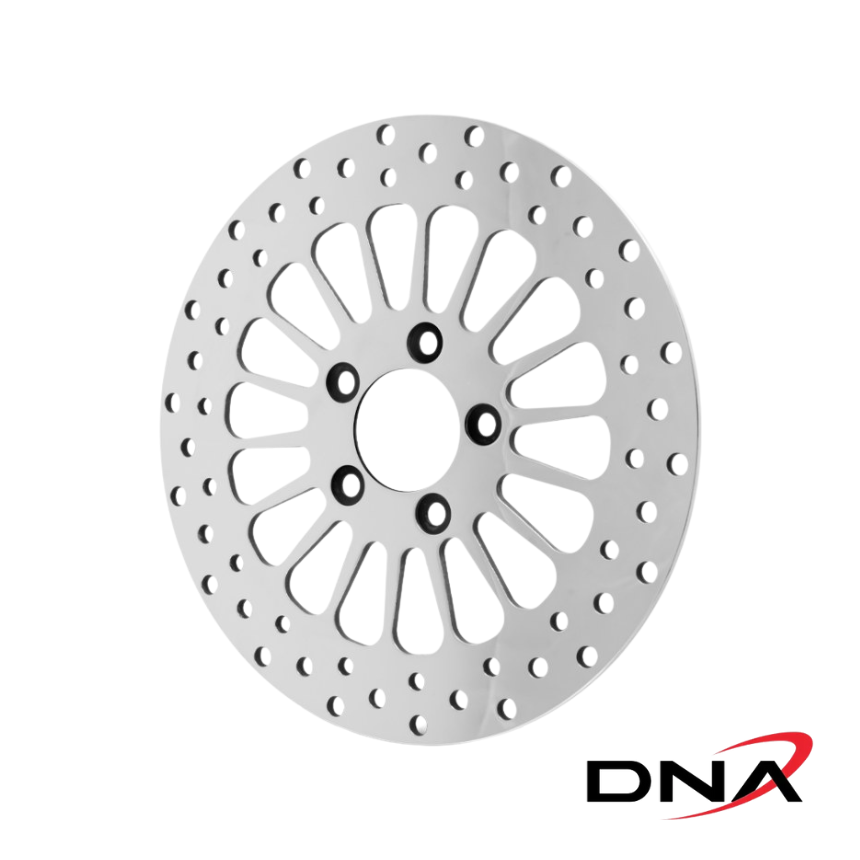 DNA 11.8in. Front Super Spoke SS2 Disc Rotor – Polished. Fits Dyna 2006-2017, Softail 2015up, Sportster 2014up & Touring 2008up
Regular price $175.00 Sale
Available:
Contact us to place an order
SKU:
Category: Disc Rotors, DNA, Dyna Ignition Systems, WHEELS
Tags: Deluxe, Disc Rotors, DNA, dyna, electra glide, FXST, Lowrider, roadglide, roadking, Rotors, softail, sportster, street bob, street glide, super glide, switchback, tourers, ultra glide, Wheels, Wide Glide
Product Details
Features & Benefits:-
* 2.22in. I.D. for 2000 up fitment
* Includes 1.985in. reducer ring for pre 2000 fitment
* Polished finish
Tech Tips:
* Disc bolts should be replaced (CM-8793-5)
Contact us to order yours today.