DIRTY AIR Front Air Ride Kit - SOFTAIL DYNA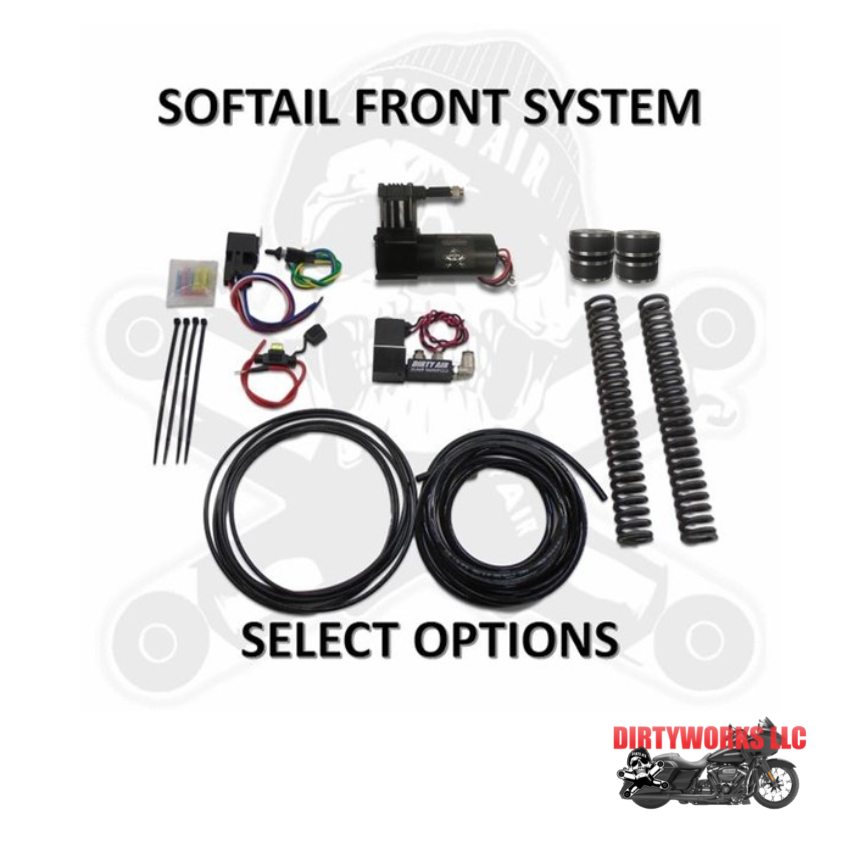 DIRTY AIR Front Air Ride Kit - SOFTAIL DYNA
Regular price $727.00 Sale
Available:
Contact us to place an order
SKU:
Category: Air Ride, Dirty Works, Dyna Ignition Systems, SUSPENSION
Tags: Air Ride, breakout, Deluxe, Dirty Works, dyna, fatbob, fatboy, Heritage, Lowrider, softail, super glide, suspension, switchback
Front Stand-alone basic air ride kit for 41mm or 49mm softail or dyna models.  Does not include any specific softail or dyna frame mounting brackets for the compressor, some fabrication will be necessary.  Factory fork cap bolts will need to be drilled and tapped to allow installation of included push-to-connect air fittings, or you can add our caps that are already drilled and tapped for $49.99.  System runs 1/4" air line from the compressor to the dump manifold, then splits to (2) 5/32" airlines going to each fork tube for optimum flow and ease of installation.
1 year warranty on all parts, price may fluctuate a little depending on currency exchange on the day of purchase.
Contact us to order yours today.