Nz Vicla "Lowrider" Long-Sleeve Tee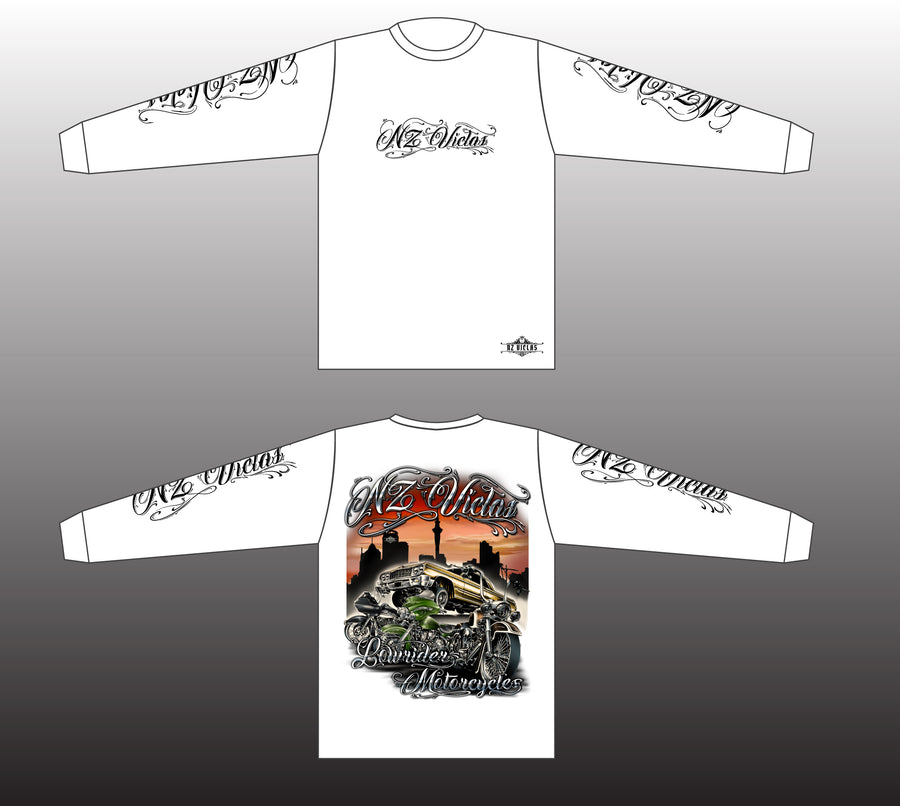 Nz Vicla "Lowrider" Long-Sleeve Tee
Regular price $45.00 Sale
Elevate your style with Unmatched Comfort and Swag!
Looking for the perfect Long-Sleeve Tee that combines fashion and comfort with a touch of classic custom vibes?  Your search ends here with the Nz Viclas Lowrider Long-Sleeve Tee!
KEY FEATURES:
Premium Comfort: Crafted from AS Colour fabric, our Long-Sleeve Tee offers unrivaled comfort that keeps you cozy all year round.
Lowrider-Inspired Design: Embrace the streets with a unique Lowrider-inspired design. Intricate detailing and Vibrant colors make this Long-Sleeve Tee a fashion statement.
Versatility: From cool summer evenings to chilli winter days, this Long-Sleeve Tee is your go-to fo all seasons. Layer it or wear it solo; its the perfect companion.
Sizing for Everyone: Available in a range of sizes to ensure a perfect fit for every style-conscious indvidual.