Saddlemen Step-Up LS Dual Seat with White Double Diamond Lattice Stitch Front & Rear. Fits Indian Touring 2014up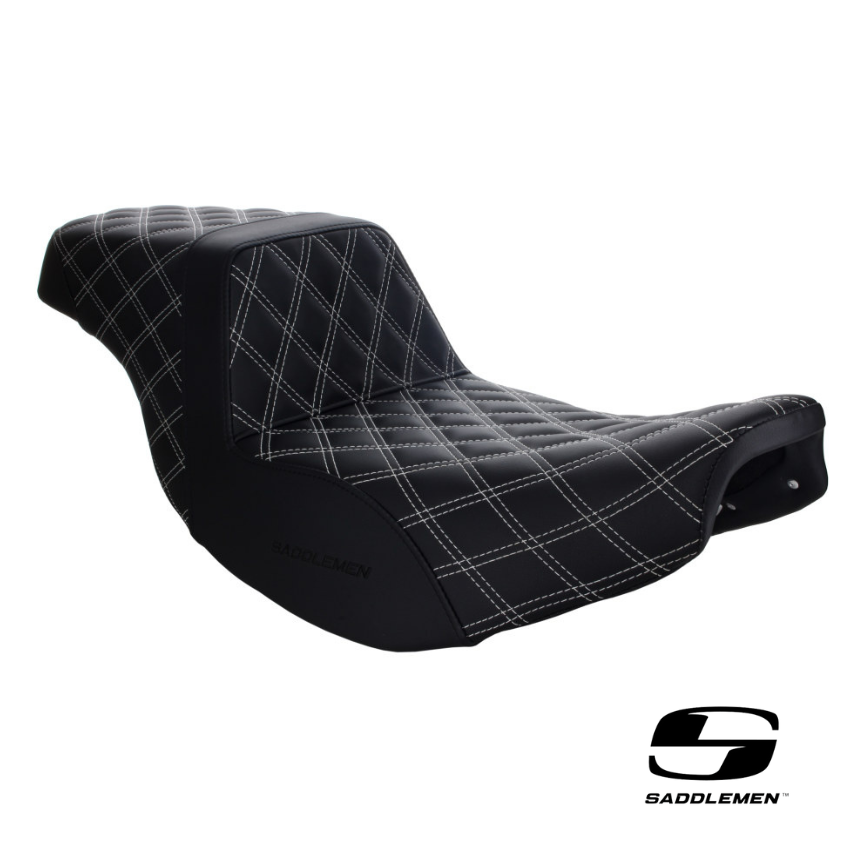 Saddlemen Step-Up LS Dual Seat with White Double Diamond Lattice Stitch Front & Rear. Fits Indian Touring 2014up
Regular price $673.00 Sale
Available:
Contact us to place an order
Fitment:
Indian Bagger & Touring Line; Chief Classic/Vintage/Dark Horse, Chieftain/Classic/Limited, Roadmaster/Classic, Dark Horse, Springfield/Dark Horse
Features & Benefits:-
* The seat combines a Gel-Core interior and Ultra-Foam that creates a foam that is a perfect balace of rigidity and user compliance.
* Ultra-Foam unique molding process creates an element-resistant self skinning process that seals the foam from water and enhances the seat's durability as well as c omfort.
* The Co-molded Gel-Core is the largest comfort advancement in motorcycle seating since the creation of the suspension.
* White Lattice stitch (LS) retro styling infuses the old school spirit with a modern day twist.
* If you are looking for the ultimate performance upgrade, look no further.
Proudly Made in the USA by Saddlemen Motorcycle Seats !
Tech Tips:-
* Does not fit Indian Challenger Models or Indian 'Cruiser' Models
Contact us to place your order!